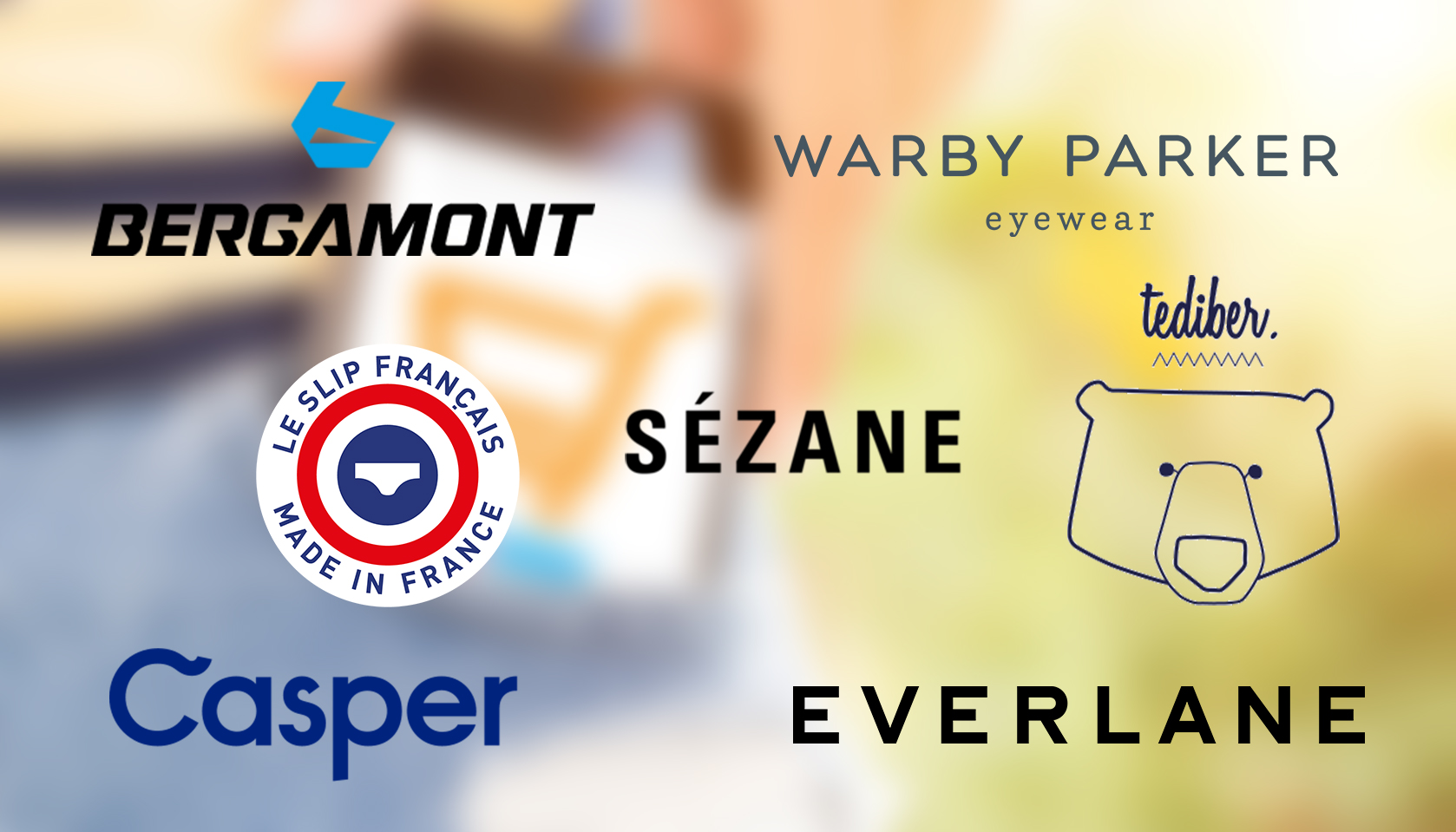 DNVB. Many have heard this acronym but do not necessarily know exactly what it stands for. Andy Dunn, co-founder of jeans brand Bonobos, coined the term Digital Native Vertical Brand in 2016.
DNVBs are created online and are unique in that they eliminate the need for middlemen. They control their entire value chains themselves, from product design, production, marketing and promotion right through to delivery, as is the case with Warby Parker, Everlane, Casper, Bergamot, Sézane and even Le Slip Français.
DNVBs represent a form of commerce in their own right and one that is actually now providing a new source of inspiration for players in the retail sector.
How do DNVBs inspire desire?
DNVBs place great importance on certain aspects of trade that are sometimes neglected by others, creating and cultivating a strong brand, offering exclusive products and placing great importance on values. These brands take a strong stance and are committed to protecting the environment, leading by example when it comes to ethics and fighting for equal opportunities.
They maintain close and warm relationships with their customers through a very active presence on social networks, with each post designed to foster a sense of belonging to a community that has become loyal and even influential. This interdependence can even extend to a co-creation approach, whereby the brand relies on its customers' feedback to improve its sourcing operations or develop its products. Men's clothing brand Asphalte, for example, regularly sends its customers questionnaires to find out more about the products they'd like to be wearing.
DNVBs also have a very different relationship to stores in that, whilst they may be created online, they often aspire to one day make the transition to physical distribution, starting with a pop-up store that is never intended to be merely a sales floor but rather a truly immersive space, where customers can discover the brand and better understand its vision.
The success of the DNVB is due, in part, to its intrinsic qualities, but it doesn't end there, since they also offer a format that is perfectly well suited to the current context, in which customers are demanding increasing transparency and looking to establish a genuine relationship with the brand.
A different way of doing business
Therefore, what form of commerce can succeed in 2020, given Amazon's hyper-domination of the market and the weakening of the traditional physical sector, especially when brands that have not gone digital are concerned? Brands that offer an alternative form of trade, one designed to fulfill a vision, rather than the other way around, and one that represents a new concept that has developed from the very beginning and is based on a rich imagination and strong stances.
American off-the-peg fashion brand Everlane, whose slogan – 'Exceptional quality. Ethical factories. Radical Transparency' – is clearly displayed on the site, is one of the first to have initiated the concept of ultra-transparency, which has served as a basis for its business strategy. Toms, meanwhile, has chosen to launch a range of ethical shoes whereby it provides a pair of shoes for a disadvantaged child for every pair sold.
This alternative way of doing business has shown how brands are changing the ways in which they attempt to stand out, and the strength of the DNVB is such that it can provide an extra bit of identity that makes each member of its community more aware and engaged. The Ivory Ella brand, which was "born of a passionate desire to change the world" and works to protect elephants, is a prime example of this.
In a context where innovation is being pre-empted by the GAFA companies, the success of certain DNVBs that have played their cards right and succeeded in winning over their customers is truly inspiring.