AliExpress Paris pop-up store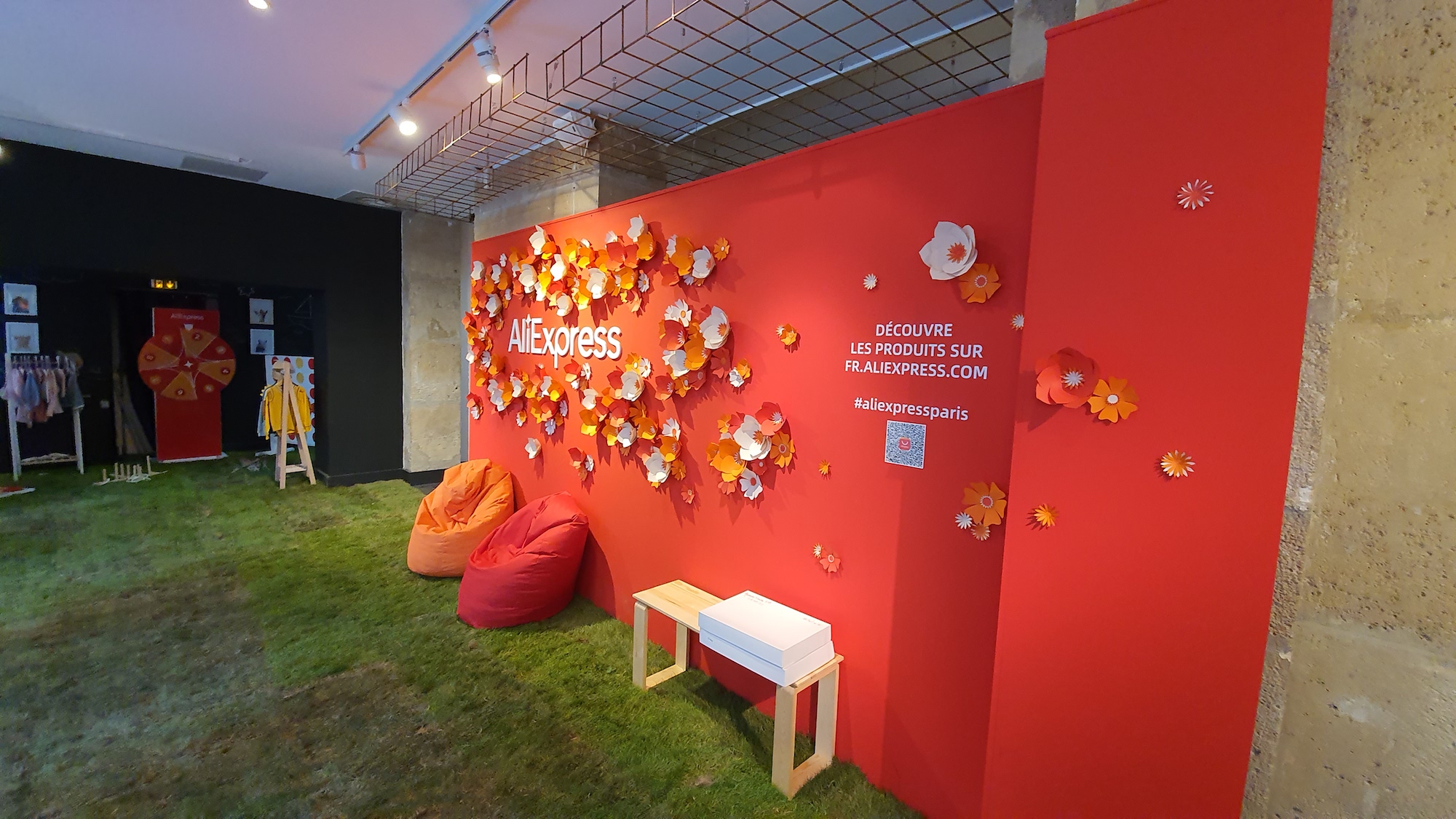 The Chinese e-commerce giant AliExpress has recently opened a pop-up store at the heart of Les Halles in Paris. Jean-Marc Mégnin, Managing Director of Altavia Shoppermind, gives us the feedback on his visit to this hybrid location where you can try a new type of shopping.


How would you describe the first AliExpress pop-up store in Paris?
I have to admit that I expected to find a version of AliExpress Plazza, a concept designed to sell urban technologies, like in Spain — the second AliExpress global stronghold after Russia! But the Paris pop-up store is very different. Located on Rue des Halles — a stone's throw from where, in December 2018, Amazon tested a pop-up store that was too pretentious and muddled for my tastes —, the shop has an authentic, warm and friendly feel. It's pretty, cosy… and accomplished. 80% of the space is reserved for women's fashion: clothing, bags, shoes, etc. designed to please Gen Z and… and the nostalgics of Gen Y! Modern, creative China is showcased through the promotion of Chinese fashion creators and designers. We also find decorations, electronics, etc. The range is carefully selected, "representative of French people's favourite products on the website," as explained by Sébastien Badault, managing director of Alibaba France. And the more you explore this new store, the more its hybrid character is revealed…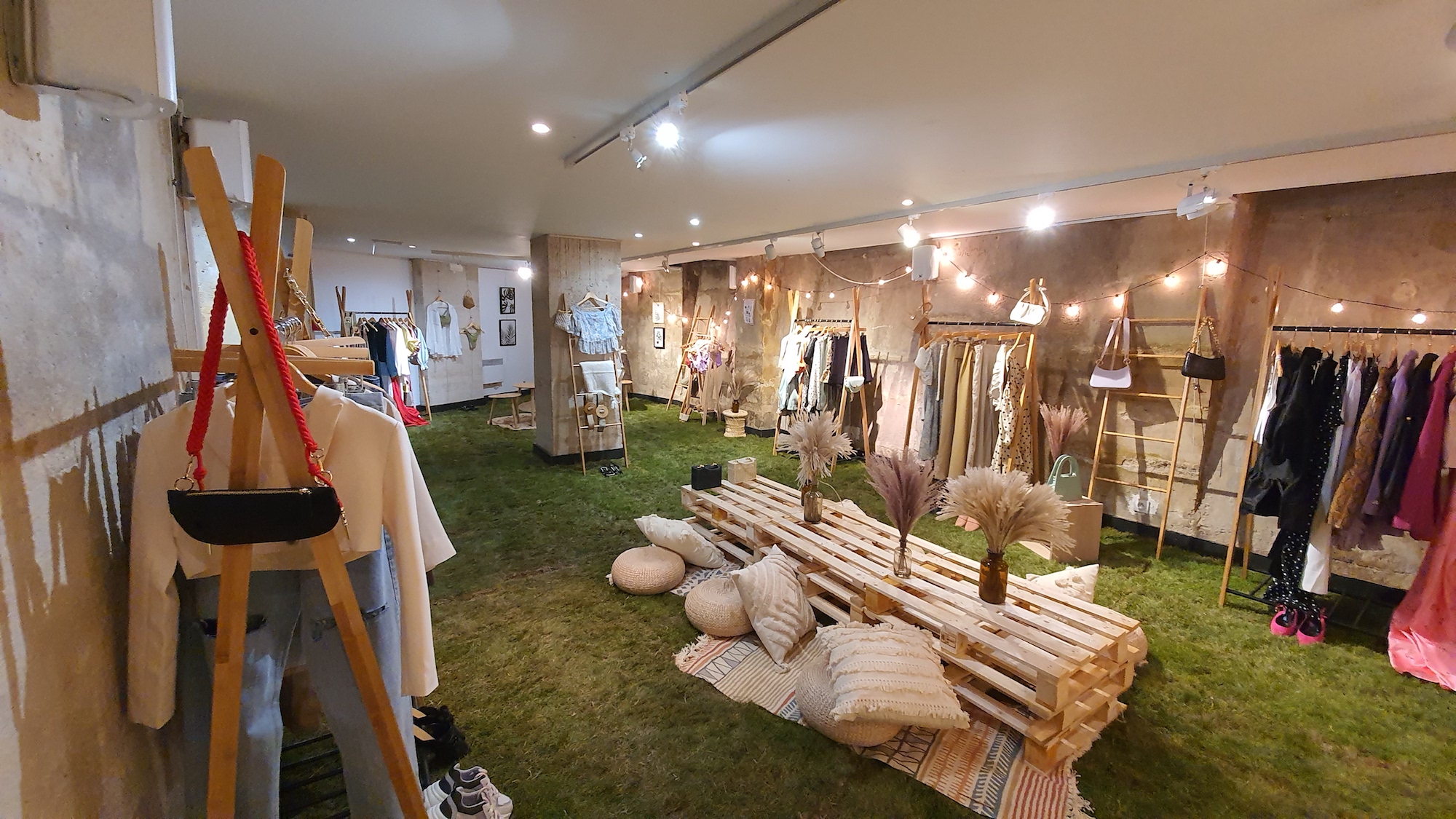 An immersive physical experience… Tell us about it!
The AliExpress pop-up store is a showroom concept for 'neither stock nor label' products. There is no information about the clothes on display, and no prices. Sales staff are there to help you choose and assist with your visit. Everyone can touch the products and examine them in detail, then continue the experience with their smartphone, on the AliExpress App. Details, product staging, prices… It's all there!
I think this is a very accomplished concept, which offers much more than a simple QR Code scan! It's the optimum hybridisation of the shopping experience. A truly new tactile shopping experience. We can, however, question the frustration caused by not being able to try on the clothes or leave with your purchase. But one thing is certain, price will be a major consideration: the products on display are not expensive meaning customers will doubtless accept having to wait 3 to 5 days for delivery – that is if the Liège logistics platform works quickly!
What is AliExpress looking to test with this pop-up store?
I don't think it's about testing the store, merchandising or in-store experience, but rather an experiment with a new type of shopping based on your smartphone. This concept, set up in the fashion capital of Paris, is doubtless intended to probe how far customers are ready to go in accepting a store where they will leave empty handed and have to wait a few days before they receive the clothes that caught their fancy. It's a real gamble. And although the experiment with this type of shopping has been successful with the Chinese, it remains to be seen whether the same will be true of the French…