News: The opening of the 500th Action store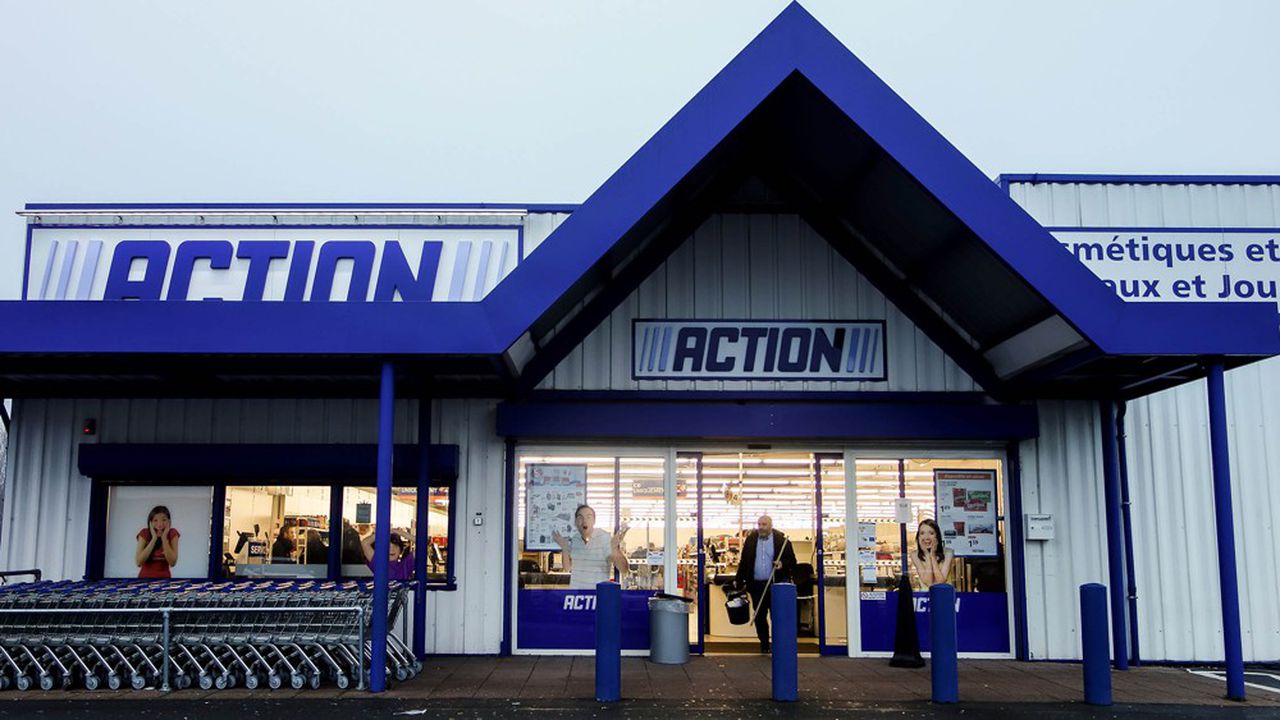 Founded in the Netherlands in 1993, distributor Action has enjoyed spectacular success in Europe, and particularly in France, where it has developed quite a presence since 2012. In fact, the company recently opened its 500th store there, in Nice.
When it comes to buying toys, household linen, decorative pieces and even DIY tools at knock-down prices, the first place many French people turn is to one of the 500 Action stores, so it's perhaps unsurprising that the non-grocery distributor is believed to have achieved a global turnover of €4.2bn in 2018.
An undeniable success. And yet…
And yet, on paper, the brand doesn't have all of the ingredients required to achieve such success. In many ways, Action goes against the flow of what usually makes a concept successful, having never entered the e-commerce sector in an attempt to develop its business, for example. The offering is available in store only, thus not only encouraging impulse buying but also boosting satisfaction levels (since there's no need to wait for delivery!).
Furthermore, Action mainly sells products by completely unknown brands, at a time when we are seeing a trend for quality products with entirely transparent origins and designs.
The brand has also made the unconventional choice not to specialise, choosing instead to offer products spanning a dozen different sectors and offering only a limited range of products from each.
Neither do the stores strive to be anything like a local convenience store, and are all located on the outskirts of towns, meaning that shoppers often have to drive to them.
Last but not least, the company offers very few services and staff responsibilities are limited to warehousing and handling tasks.
So how did so many different factors that are so far removed from current standard practices enable the Dutch group to attract so many customers? Largely due to its bold moves!
Over 2,000 products at under €1
The success of Action's stores is due to the bold choices it has made, starting with the fact that the brand offers a large number of appealing products at very low prices, with over 2,000 products available at under €1, according to the brand. The average product price, which is somewhere around €1.70, enables shoppers to take advantage of exceptional volume-price ratios. Visiting an Action store is very often an opportunity to enjoy a family activity together, with everyone going home with at least one gift.
The brand has also made the decision to introduced nearly 150 new products each week, encouraging customers to return on a regular basis to make sure they don't miss anything. Frequent stock shortages increase the sense of urgency and the need for customers not to leave it too long between visits.
The company also offers (unsold or end-of-line) branded products at discounted prices – another of the nice surprises designed to keep customers coming back time after time.
A symptomatic success
The success that the Dutch retailer has achieved not only confirms that physical commerce has a bright future ahead of it but is also indicative of one of the current challenges facing brands and retailers, namely creating a unique and unrivalled universe, in this case a UCO whose daring approach will foster a sense of customer attachment and commitment.
As for the over-consumption of cheap products and the disturbing indifference to the environmental impact that such an approach implies, these factors undoubtedly highlight the need to refocus on ourselves, to take advantage of the present, given the great deal of uncertainty – and even anxiety – surrounding the future. This is certainly an experience-driven business that makes you feel alive, right in the here and now.